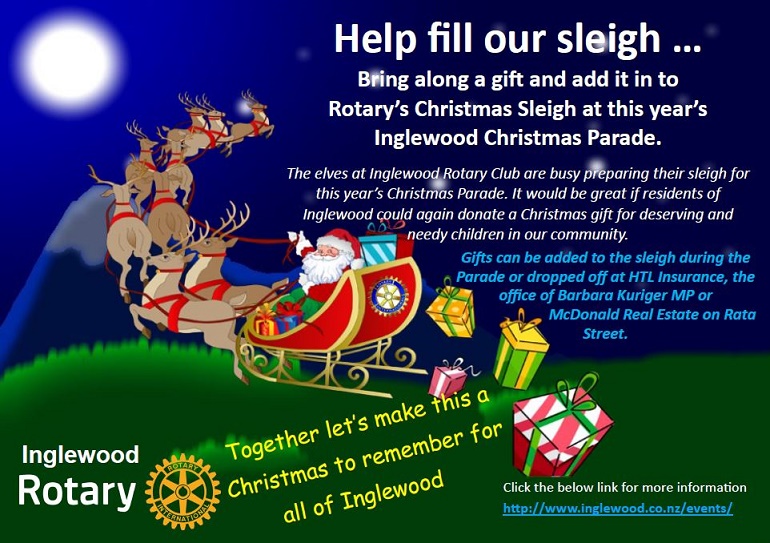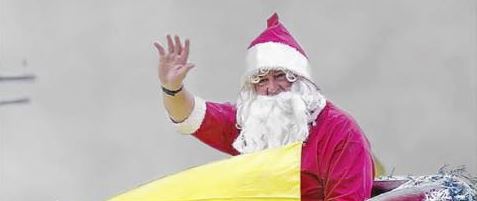 Inglewood Lions Christmas Parade
Saturday 9th December- 12 noon
Get your thinking caps on now for a float!
Theme is Santa Land
A parade depends on businesses, community groups and schools making this a community project and sharing Xmas joy with each other and for all the members of our community. Please show us what a great community we have.
It will be going around one block like last year so we don't interrupt business patronage.
With road closures we let cars into Shoprite for shopping, please do not abuse this by all parking in their car park when not using the facility. It makes it harder for us. Same with Z station, we let people in for petrol, but they must follow instructions for exit for the safety of all.
Thank you for your patience and understanding.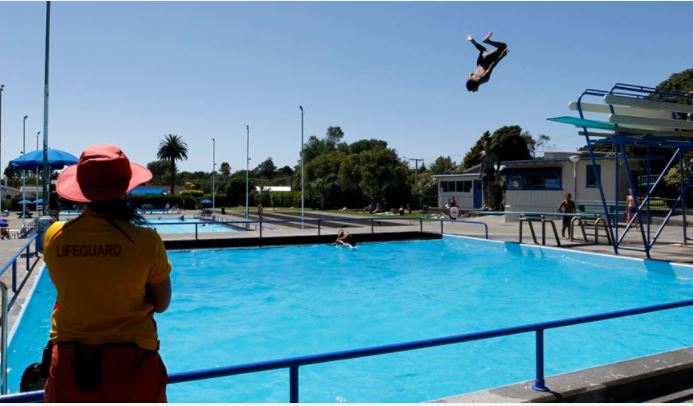 Inglewood Swimming Pool
Inglewood swimming pool opened for the summer on Saturday November 11th

An Inglewood Lions Club project.
Open again in January 2018
Open weekends
Saturday 11 am - 5 pm
Sunday 11 am - 5 pm
Public holidays and weekdays by arrangement
979 lower Egmont Road, approx. 3km from Egmont Village
Adults (15yr and over)- $8
Entry fee to main maze

Children (under 15yr) - $4
Tyre maze, picnic area, children's games, and bouncy castle all free
Weekly prize draws for maze competition ($50)
Final draw at the completion of the maze to the value of $500
Enquiries to:Inglewood Information Centre, FunHo! Toy Museum, Rata Street, Inglewood.
(06) 7567030 or Website link: http://www.maizemaze.co.nz/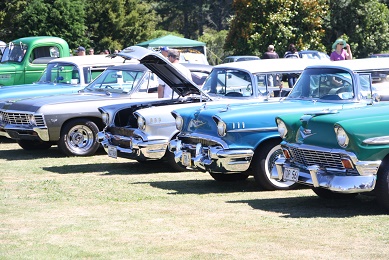 Charity Car Show
Sunday 4th February 2018 11am - 3pm
Inglewood High School front field, Rata Street, Inglewood
Organised by the Rotary Club of Inglewood, the 2017 event will be the 23rd show which will feature displays of up to 180 cars, motorbikes and vintage machinery. Funds raised will be for local charities that need assistance. Funds from the 2017 show were donated to various local chartible organisations. A BBQ, cold drinks, coffee caravan, and trade stands are all on site at each show.
Contact Jim Shepherd 06 7567761, Show Secretary, with enquiries.
Entry: $7.00 adults, $15 family
Rhododendron Festival - October to November annually
Taranaki Garden Trust
The Fringe Garden Festival annually in October
link to website at http://www.taranakigardens.com
also link to
Taranaki Rhododendron & Garden Festival at http://www.rhodo.co.nz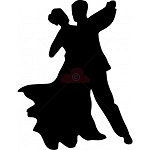 Inglewood Annual Rural Ball
Next to be held in May 2018
Inglewood Town Hall
Pre-ball dance lessons at the Lepperton Hall Monday nights at 7.30pm $2pp
Contact

021 047 2403
021 047 2403

for further info.


Everyone is welcome to come, as the ball is being held for the enjoyment of anyone interested in having an old fashioned night out. It is a formal event, not a money making event and we want people to come along and have some fun, and our hope is to cover the event costs.


All welcome!!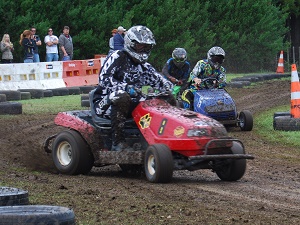 LEPPERTON SCHOOL RIDE-ON LAWNMOWER RACE DAY
In March each year, the Lepperton Primary School hold their "Ride-On Lawnmower Race Day". Racing kicks off at 10am and features racers from clubs in Taranaki, Bay of Plenty and Fielding. There is much for the whole family with activities such as; Mini Ferris Wheel, Merry-go-Round, Smash-a-Car, Bouncy Castles (and more), stalls and a Silent Auction. There is also great food served up with a sausage sizzle, pig and mutton on a spit, hot chips etc. Entry by Gold Coin donation. Eftpos available (for cash-outs only). Enjoy a great rural day out!

Inglewood Town Message Board
Local energy provider, NOVA Energy is now the supplier of electricity to the Inglewood town messageboard. Under an agreement reached between NOVA Energy and the Inglewood Rotary Club, NOVA Energy has agreed to support the sign and message board because of it's value to the community. The time as displayed at the top of the board is synchronised with the World Atomic Clock and the Temperature is digitally recorded at the sign, in the shade and 2m above ground level and is accurate to within half of one degree. The Annual Average Daily Traffic Volume as published by the LTSA for 2009 for that part of Rata where the sign is situated was 11,079 vehicles per day, so visibility is very high and many commuters take a keen interest in what messages are displayed and what the outside temperature is (everyone believes the temperature when it says -3 degrees but never believe it when it says 33 degrees!).
Please contact us if you would like access to add your own events.
Also check out whats happening at TET Staduim and Cue Theatre.